Calendario tornei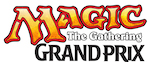 GP Stockholm 2014
DATA EVENTO
: 25-10-2014
Staff
Informazioni:
Grand Prix Stockholm 2014 is a welcome return to Sweden's world-renowned capital city as well as our first look at the Standard format with Khans of Tarkir in the mix. There will be plenty of excitement both inside and outside of the Grand Prix. Stockholm is famous for its great nightlife and cultural heritage, giving everyone something to do both during the day at the Grand Prix and at night in the city. We look forward to seeing you in Stockholm!
Format: Standard
Participation Fee: 350Kr (€35 – online only)
Online Registration until 22:00 on Friday, October 24 at gordianknotgames.co.uk
Onsite registration from 14:00 to 22:00 on Friday, October 24.
Friday, October 24: The event hall is open from 11:00 with free Mini-Master in the first hour of the day.
Saturday, October 25: The event hall will open at 09:00 (the event will begin at 09:15). Seatings for the player meeting will already be posted.
Sunday, October 26: The event hall will open at 09:00 (day two will begin at 09:15). Seatings for Round 10 will already be posted.
Registration to the Grand Prix main event closes Friday night. There will be no Saturday registration.
The main tournament at Grand Prix Stockholm is open to Magic players of all ages.
Players must have a signed consent and release form to compete at Grand Prix Stockholm. Forms can be downloaded here and will be available onsite. Minors must have a parent or guardian's signature on these forms. Minors will not be able to register or play unless we receive a waiver signed by a parent or guardian. No exceptions.
Standard Constructed
Deck lists are required.
Players must use the same deck on Day Two that they used on Day One.
Modified Swiss-style (50-minute rounds).
Day One will consist of 9 Swiss rounds. Day Two will consist of 6 Swiss rounds and the Top 8 single-elimination finals.
All players with at least 21 match points or the top 64 players – whichever is greater – advance to the second day of competition for prizes and invitations.
The Top 8 players after the final Swiss round on Day Two will advance to the Top 8 single-elimination playoff.
Top 8 playoff matches will be best 2 of 3.
Top 8 playoff matches will have no time limit. (Players are still expected to play at a normal pace and complete playoff matches in a reasonable amount of time.)
Standings after the Swiss rounds will be used to determine final order in the standings for losing players in the quarterfinal and semifinal playoff rounds.
For the first game of each match in the Top 8, the player that finished higher in the Swiss rounds chooses either to play first or to play second. For subsequent games in each Top 8 match, the usual Play/Draw rule applies (loser of the previous game decides whether to play first in the next game).
The head judge for this event is Cristiana Dionisio (Level 4, Italy). Judges interested in working at this event should submit an application through theMagic judge website (apps.magicjudges.org).
Planeswalker Points multiplier 8x, Rules Enforcement Level (REL) is Competitive on Day One and Professional on Day Two.
The Magic: The Gathering Tournament Rules and the Magic: The Gathering Infraction Procedure Guide are in effect for this effect unless specifically overruled by information in this Format Document.
Players are responsible for bringing their own method of tracking life totals, card sleeves, and appropriate counters or tokens.
In the event that a player who wins an invitation to a Pro Tour stop at a Grand Prix has already qualified for an invitation, the invitation does not pass down under any circumstances.
ATTENZIONE: questo calendario è compilato a mano dagli arbitri italiani e NON è da intendersi ufficiale. Il sito IMJ e i suoi collaboratori volontari NON sono responsabili per informazioni errate, tornei annullati e rinviati, informazioni errate in esso contenute. Il calendario completo dei tornei è disponibile alla pagina ufficiale Wizards Event Locator cui si deve far riferimento.